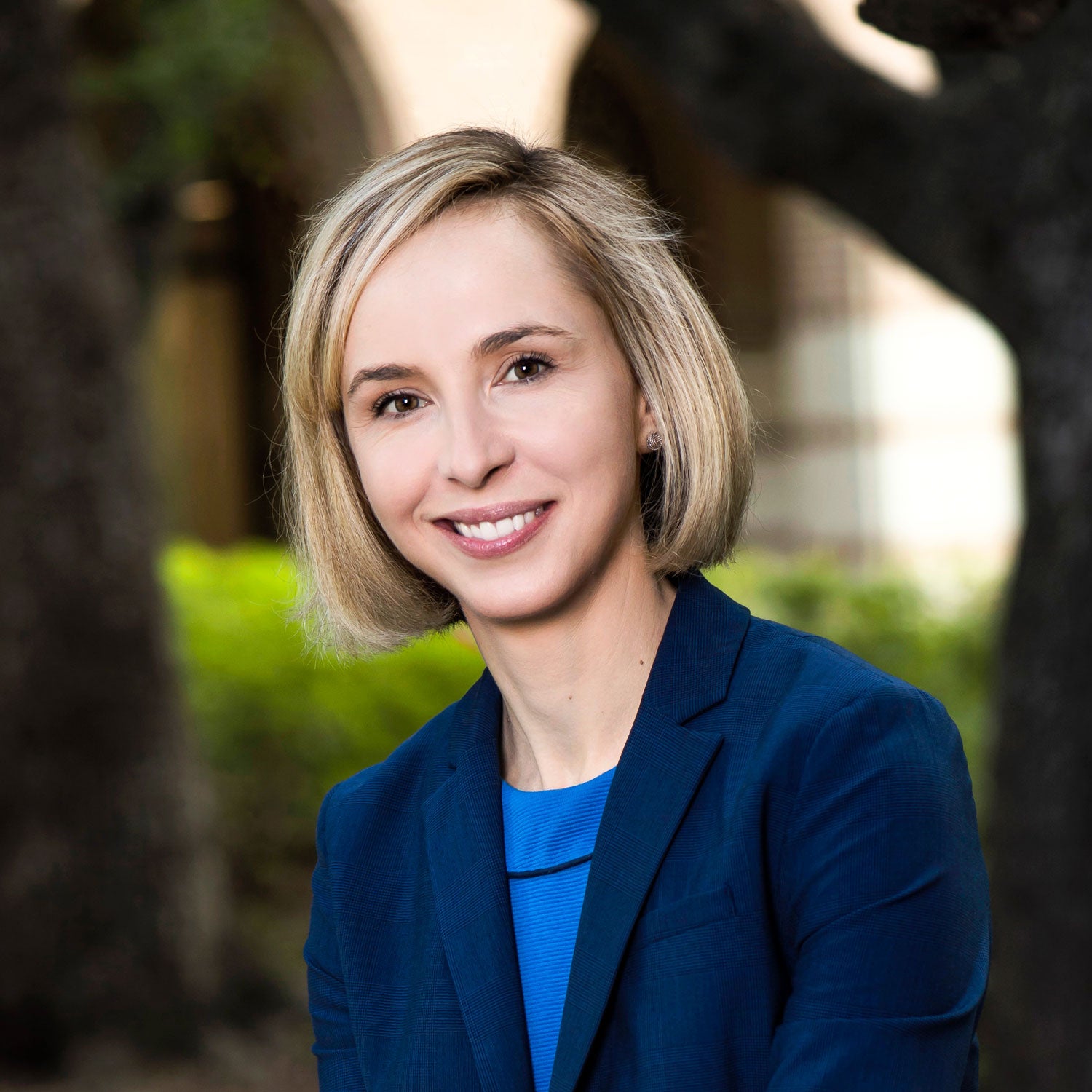 Marthe Druska Golden
Assistant Vice President for Alumni Relations and for Development and Alumni Relations Communications and Executive Director of the Association of Rice Alumni
Marthe (Marta) Druska Golden oversees the Office of Alumni Relations and Office of Communications and Marketing within Development and Alumni Relations (DAR) at Rice. She is responsible for the university's efforts to enhance engagement with its community of nearly 60,000 alumni worldwide by executing programming and strategic initiatives for the Association of Rice Alumni (ARA). She also serves as the executive director of the ARA, working closely with Rice's 28-member alumni advisory board and overseeing all board and committee initiatives.
In her role as assistant vice president for DAR communications and marketing, Marthe partners with colleagues across the division and the university to develop communications and marketing strategies to engage Rice constituents. She has worked with the Offices of the President, Admissions and Public Affairs on a wide range of projects, including the recent announcement of The Rice Investment, the university's new financial aid initiative, which greatly expands support for low- and middle-income families and eliminates tuition for many talented students.
A Midwest native, Marthe joined Rice in 2014, after spending nearly 10 years at the University of Chicago. During her time at UChicago, she worked as director of both student and employer services and communications and outreach in the office of Career Advancement, where she managed alumni steering committees and advisory boards, as well as career services programming for the university's 5,000 undergraduate and 8,000 graduate students.
Marthe also has worked on several website development projects and has experience in both consumer and nonprofit public relations. She has a bachelor's degree in English language and literature from Fordham University in New York City and a master's degree in liberal arts from the University of Chicago, where her research focused on the life and work of Henry David Thoreau. When Marthe isn't working with Rice alumni and friends, you will find her exploring Houston's parks, museums and (kid-friendly) restaurants with her husband, Bill, and their three daughters, Tess, Vivian and Josephine.