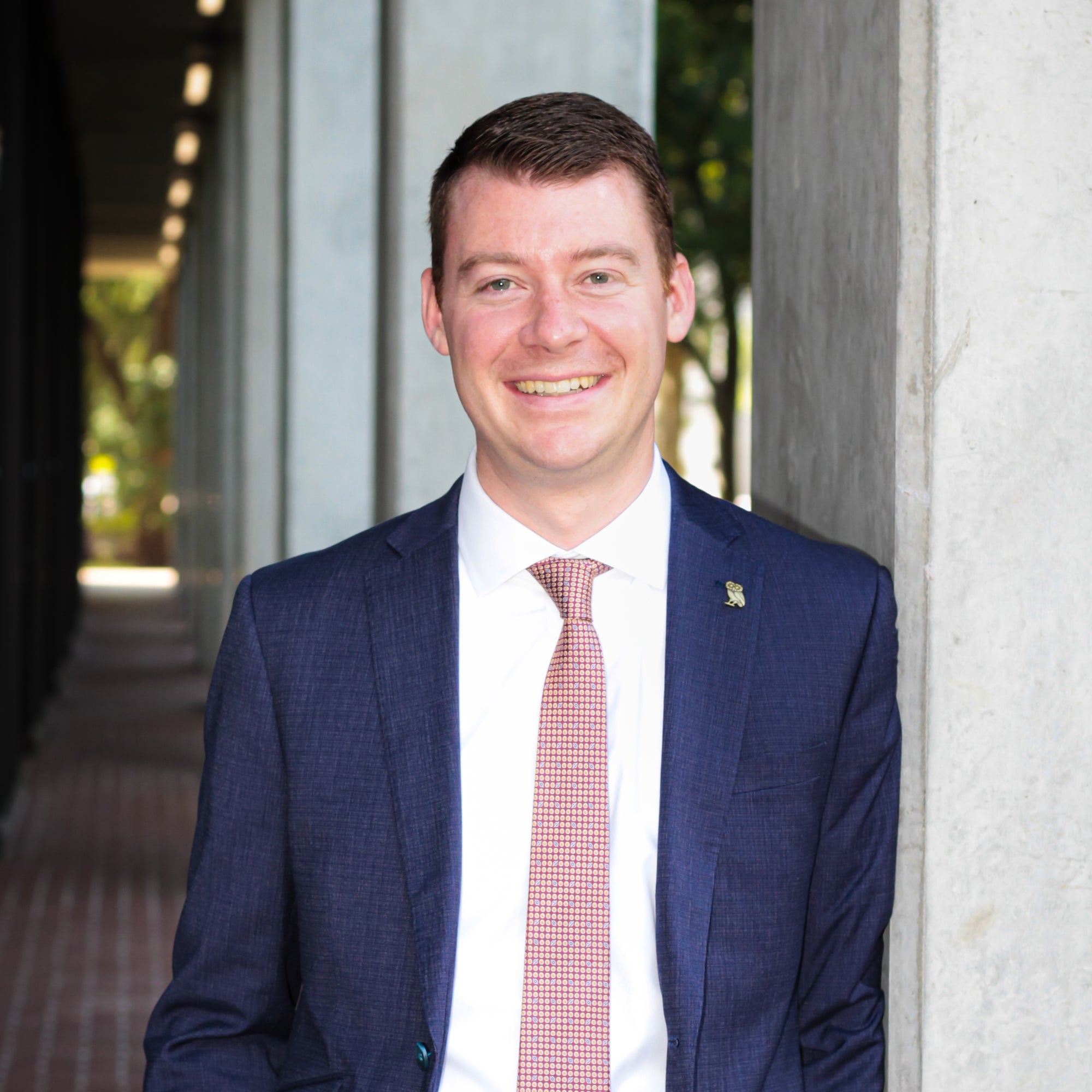 James Hurley
Assistant Vice President of Alumni Relations
James Hurley joined the Development and Alumni Relations (DAR) division as assistant vice president of alumni relations in August 2022. As AVP, he works with the Association of Rice Alumni, the Office of Alumni Relations, and colleagues in DAR and across the university to enhance lifelong alumni engagement of 60,000-plus Owls worldwide. Moving to Houston from New York City, he has thoroughly enjoyed all the vibrancy and diversity the city has to offer, and he enthusiastically supports Houston's LGBT-related programs and causes in his spare time.
Prior to Rice, James served as a senior director on the development and alumni relations team at New York University, where he managed a team tasked with creating programming for the school's global community of alumni, including NYU's two portal campuses in Shanghai and Abu Dhabi. He also successfully integrated both the domestic and international teams in addition to bringing alumni and development programs under a single organizational umbrella. The first recipient of the US-UK Fulbright Program's joint award with the Northern Ireland Assembly and the Queen's University of Belfast, James also previously worked as a consultant with EAB in Washington, D.C., where he conducted research related to fundraising in higher education.
James is a graduate of Iona College, Queen's University Belfast, the University of Oxford and NYU, where he studied political science and history, legislative studies and philosophy and earned his master's in business administration, respectively.