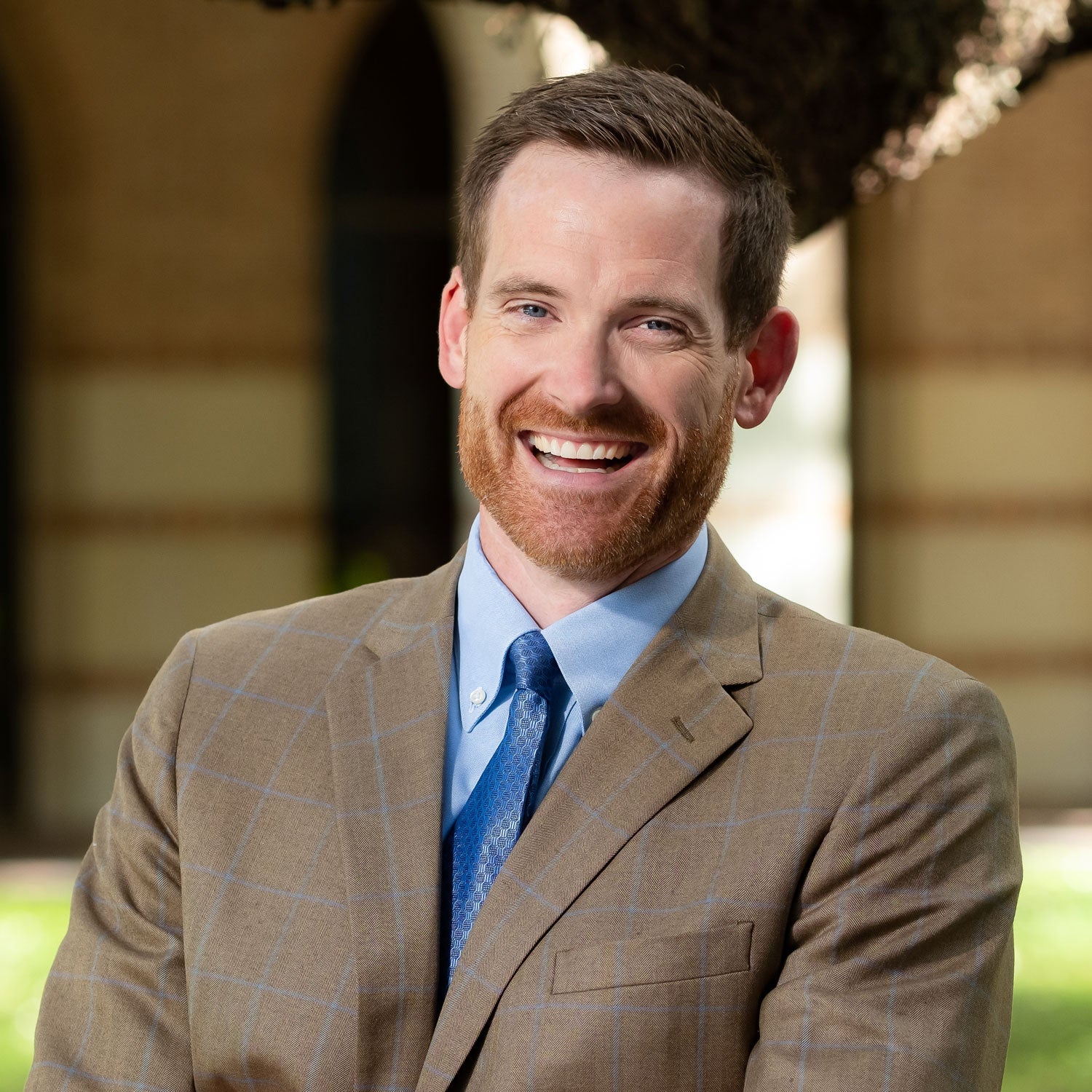 Jamie Hughes
Assistant Vice President for Development and Alumni Relations
Jamie Hughes is the assistant vice president for Development at Rice University, where he leads the Major Gifts team overseeing all school-based, regional and parent fundraising staff; he also currently provides oversight to the Rice Annual Fund team. Jamie and his team work in a donor-centric way to engage the Rice community and to strengthen philanthropic support for the university's highest priorities. As the first in his family to attend college, Jamie is proud to be securing philanthropic resources for The Rice Investment, a bold new initiative that strengthens financial aid for low- and middle-income families.
Prior to coming to Rice in August 2018, Jamie led the major gifts fundraising efforts at his alma mater, Lafayette College in Easton, Pennsylvania, during the college's $425 million capital campaign, the most successful in the school's history. During this campaign, Jamie helped secure critical funds to establish Lafayette's ambitious new Bachelor of Science in Engineering program, which provides students with the opportunity to study in emerging and interdisciplinary fields, as well as support for a permanent space for innovation and entrepreneurship.
From 2012 to 2015, Jamie served as a regional gift officer for Dickinson College in Carlisle, Pennsylvania, where he worked with alumni and parents to strengthen the undergraduate experience. He managed the New York City metro area, in addition to overseeing regional territories of the Southeast, Midwest and Southwest. Prior to Dickinson, he dedicated six years to Lafayette, supporting alumni affairs, athletic development and major gifts.
Jamie earned his bachelor of arts in Government and Law (with honors) and a minor in U.S. Foreign Affairs from Lafayette College in 2005. Standing at seven feet tall, he played center for and was captain of Lafayette's Division I men's basketball team and later played professionally in Europe. When Jamie isn't in the office, he is spending time with his wife and three children. He enjoys running and has competed in several half-marathons and 5Ks, as well as a full marathon.