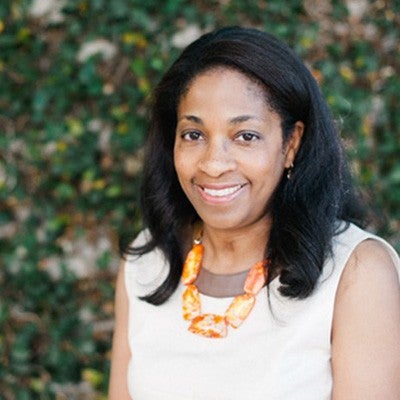 Ronica Smucker
Associate Vice President for Development and Alumni Relations
As the associate vice president of development at Rice University, Ronica Smucker is responsible for the day-to-day operations of individual fundraising programs and oversees various departments within the Development and Alumni Relations division, including gift planning, major gifts, school-based fundraising and annual giving.
In her career spanning more than 20 years in development, Ronica has been responsible for raising more than $100 million in philanthropic support and has participated in four $1 billion-plus campaigns. She began her development career at Georgetown University as the assistant director for Georgetown College and later served as the senior director of international and regional fundraising during Georgetown's first $1 billion campaign. As managing director at the University of Virginia's College and Graduate School of Arts and Sciences, she was responsible for leading a $500 million goal, the largest part of the University of Virginia's $3 billion comprehensive campaign. After UVA, she was the senior director of individual giving initiatives at Carnegie Mellon University during its first $1 billion campaign. Ronica then served as the senior director of principal gifts at Stanford University, where she was responsible for cultivating and soliciting gifts of $10 million or more and for providing leadership and strategic direction for principal gifts prospects. After Stanford, she became the first executive director for the Canary Foundation in Palo Alto, California. Prior to joining Rice, she was the associate vice president for individual giving at the University of San Francisco. She has a BA from the University of Virginia and a MFA from Virginia Commonwealth University.